Every month the US Marines come to the LifeTech main office in Lansing, or meet the Learners at a YMCA, and spend two hours working out and running through drills. This has been an incredible experience for many of our Learners, specifically Traci S. and Jimmy M., who have shown extreme dedication and commitment to getting the most out of this Strategic Partner, by attending every single month. Recognizing this persistence, the Marines chose to recognize Traci and Jimmy, and reward their hard work. At an event in April, Traci and Jimmy shared their experience with the Marines and showed off their new skills!
Because of this neat honor, we had an opportunity to ask them a few questions about their experiences with LifeTech and the other Strategic Partnerships they have engaged with.
1. What do you like the most about LifeTech Academy?
T: I love everything about LifeTech. The Sites Visits are awesome and the Learners get to choose what Sites we want to attend and what interest us. We can work at our own pace because not everyone learns the same way. I've made some friends here. People will say it's not very social but it depends on the class you take. Like Dale Carnegie is VERY social.
J: The thing I love about LifeTech is the one-on- one help I get with the Learning Facilitators.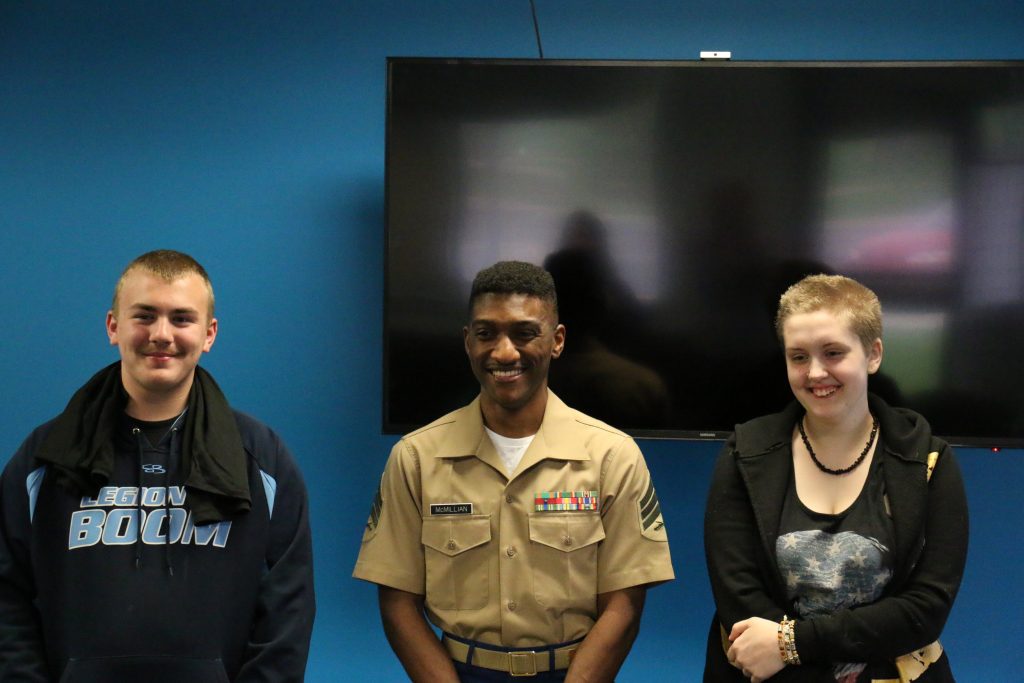 What Strategic Partners are you working with? What is it you like about them?
T: I've been going to the Monday Site Visit, which is just at the office so it's not that major. But during the Fall and Winter I go to the Site Visit at Potter Park Zoo. I love going there because I'm just surrounded by animals and that is my specialty in life. Most of the time what we do is like school do our work and the teachers will help us. But other times if you have done a lot of work through the week and that day you can go out and do a project about the zoo.
Traci's love for the Zoo goes even further. She will have an opportunity to shadow a Zoo Keeper and interact with ALL of the animals at the zoo (even the ones that the public doesn't get to see) for a special summer program!
J: I love working with GMCA and working out with the United States Marines.
What is your favorite memory at LifeTech?
T: My favorite memory is definitely the Lugnuts game last summer. We had a AMAZING and very special opportunity. We got to have a tour of the WHOLE stadium, and not everyone gets that. They only give up to three schools and programs a tour of the stadium every year. So I'm glad we got that advantage being with LifeTech.
Traci is right about the limited access at the Lugnuts. Of the three schools, LifeTech was the only one that got to go into the locker rooms and interview the players!
J: My favorite memory from LifeTech is when I went to the Marines for the first time cause I thought is was going to be easy but found out really quick it's not.